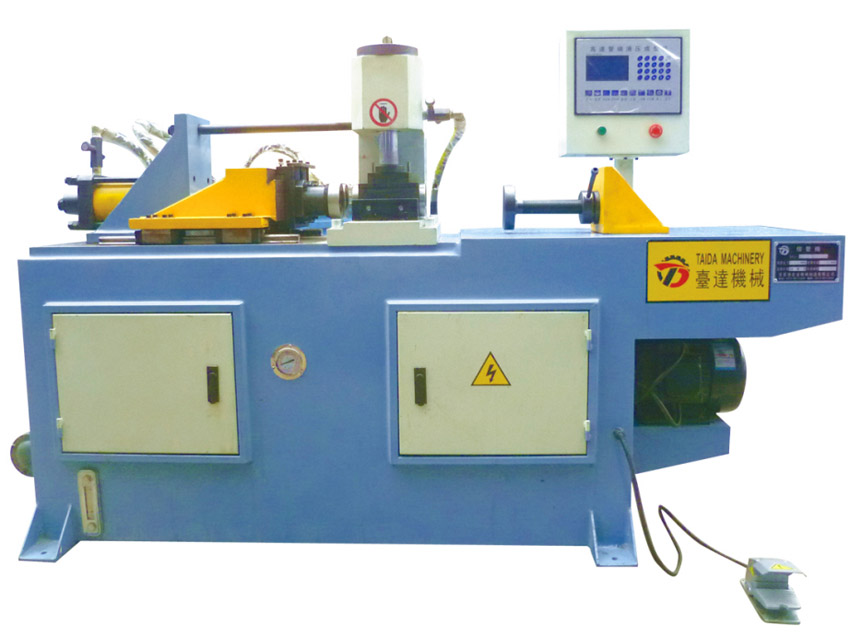 Features:
1. PLC control, hydraulic drive, electrical hydraulic components are imported.
2. Mobile foot switch, with automatic, tight stop, continuous stop three functions, high security.
3. It can be processed by various methods such as shrinking tube, expanding tube and blunt tube. It is an ideal tube end forming processing machine.
4. The mold is easy to replace and easy to produce elastically.
5. Single-station, double-station, three-station, and multi-station can be designed separately according to the requirements of the workpiece.