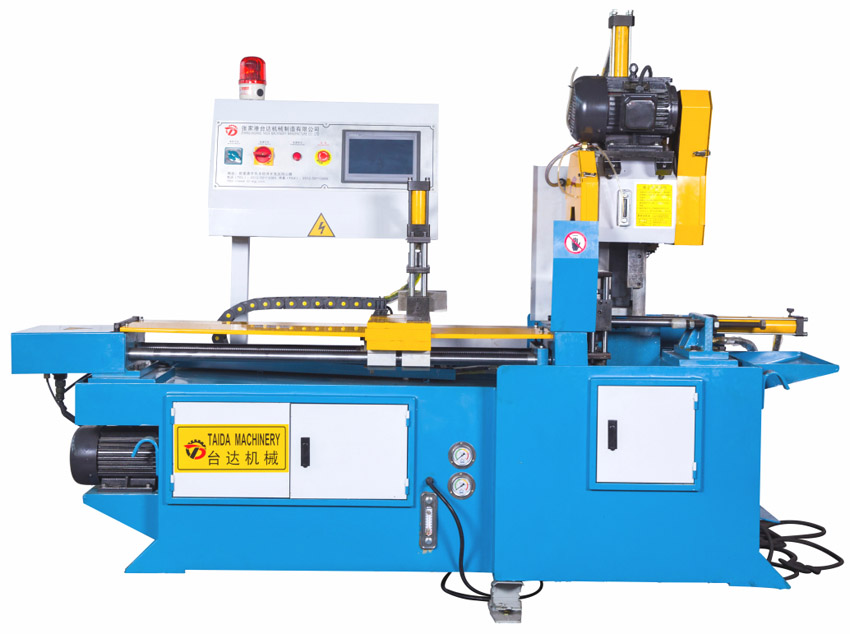 Features:
1. The fifth-generation automatic cutting tube adopts the advanced CNC numerical control system independently developed by the company, which is easy to operate and easy to maintain.
2, the production process is stable and accurate. It can realize any multi-size simultaneous cutting from single to multiple pipes.
3. The servo motor feeds with an accuracy of 0.1mm. With pull tail function, only 5mm tail material is produced before and after sawing. Really no waste.
4, with automatic counting and shutdown, no material shutdown function, easy to manage
5. Using the pole-changing motor to achieve the speed of the third-speed saw blade, it can better adapt to the cutting of different metal materials.
6, unique fixture design, can achieve multiple cutting, can also realize the sharing of tube, square tube, rectangular tube, elliptical tube and other special-shaped tube fixtures.
7. The sawdust is equipped with a filtering system in the anti-rust coolant, which is concentrated and convenient for cleaning and tidy.
8. It has an automatic detection alarm information system to facilitate users to troubleshoot.